FISHTAIL TRENCH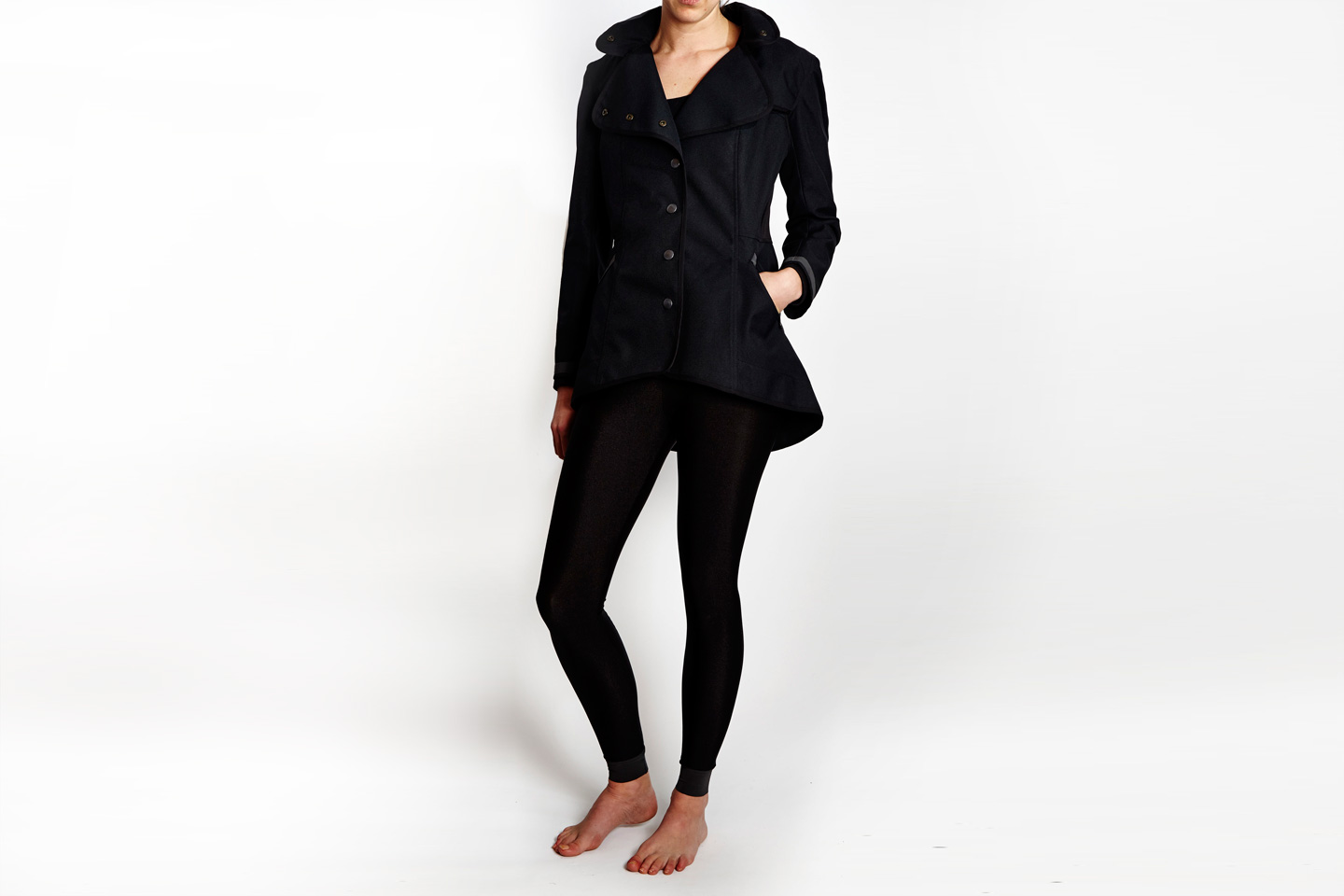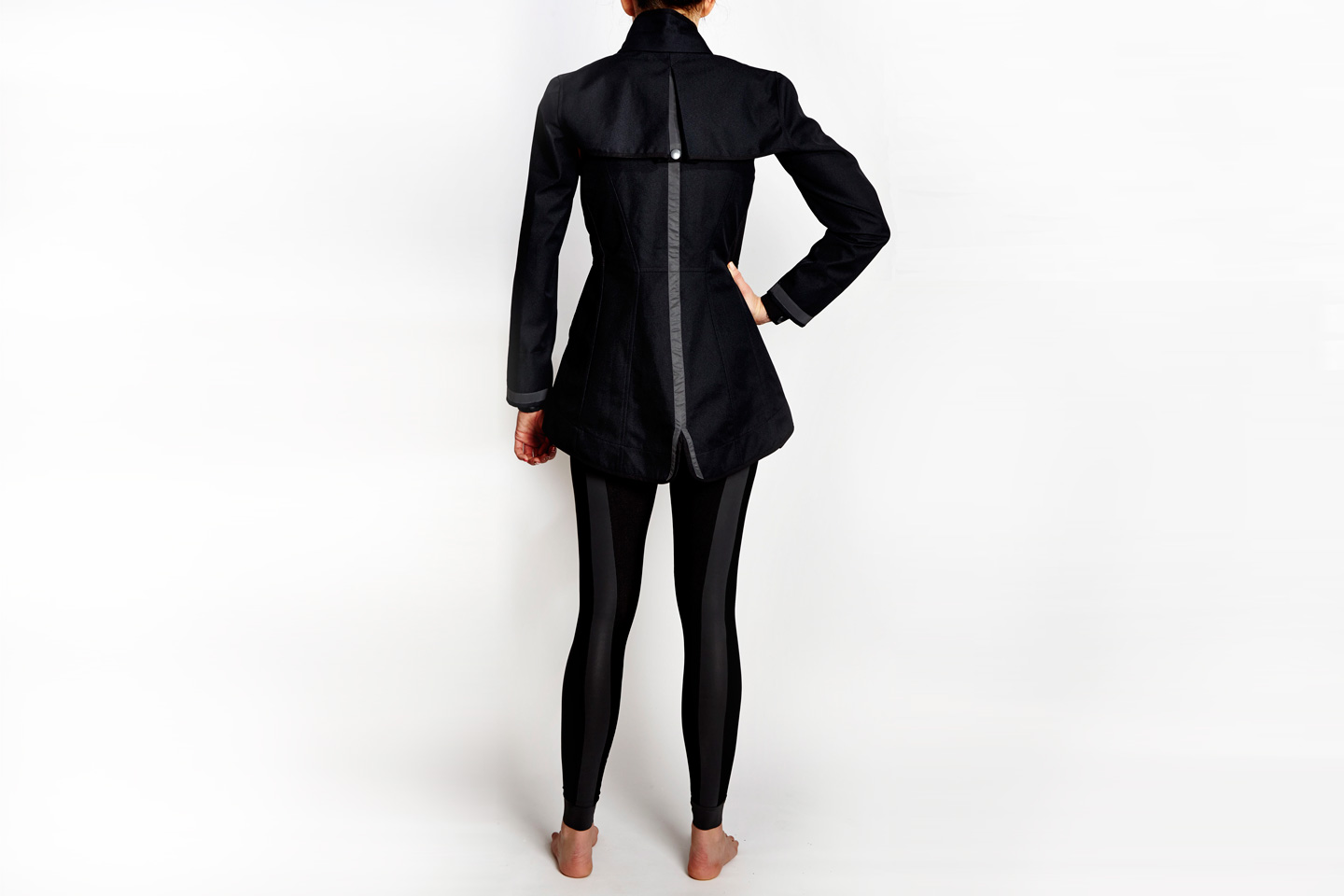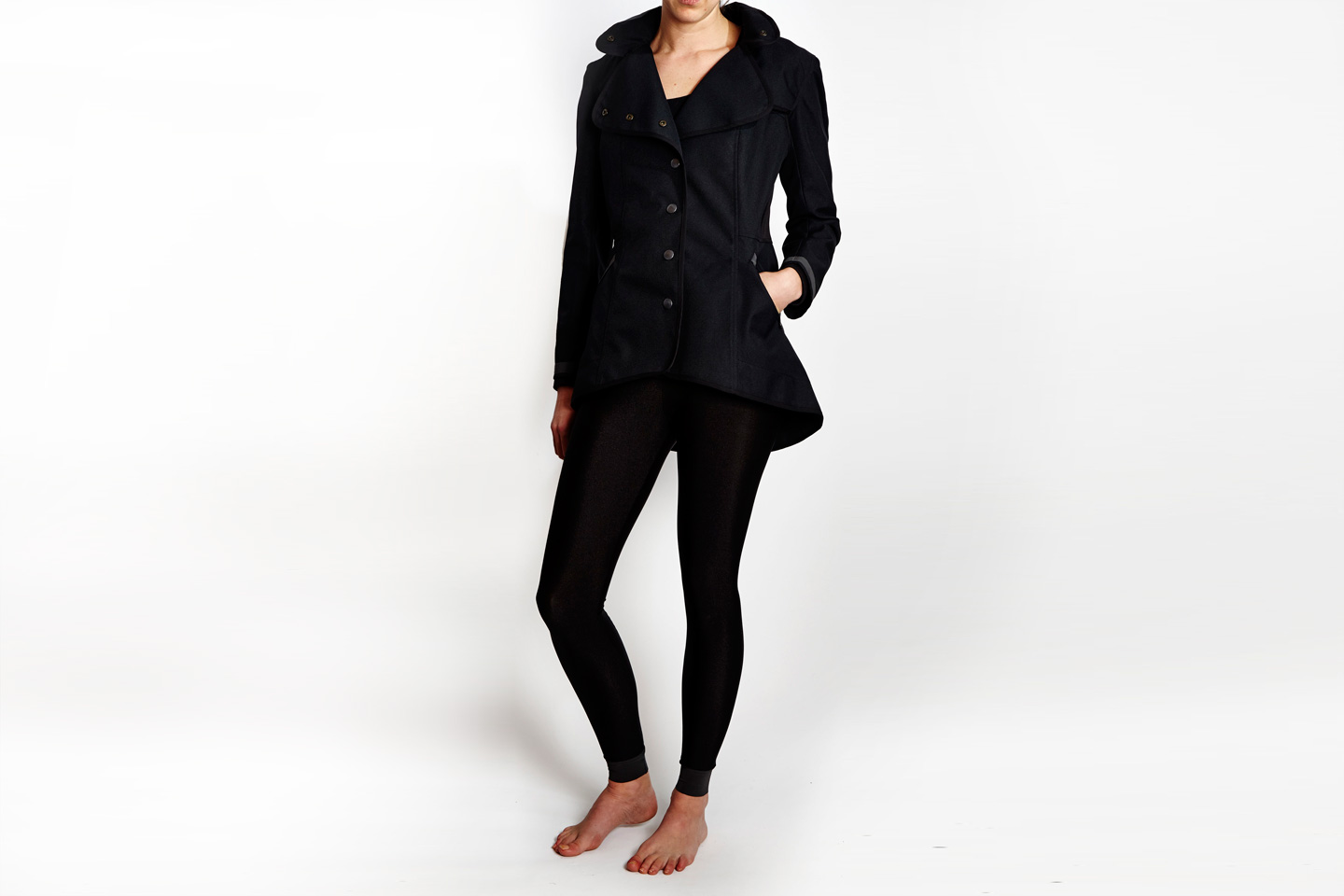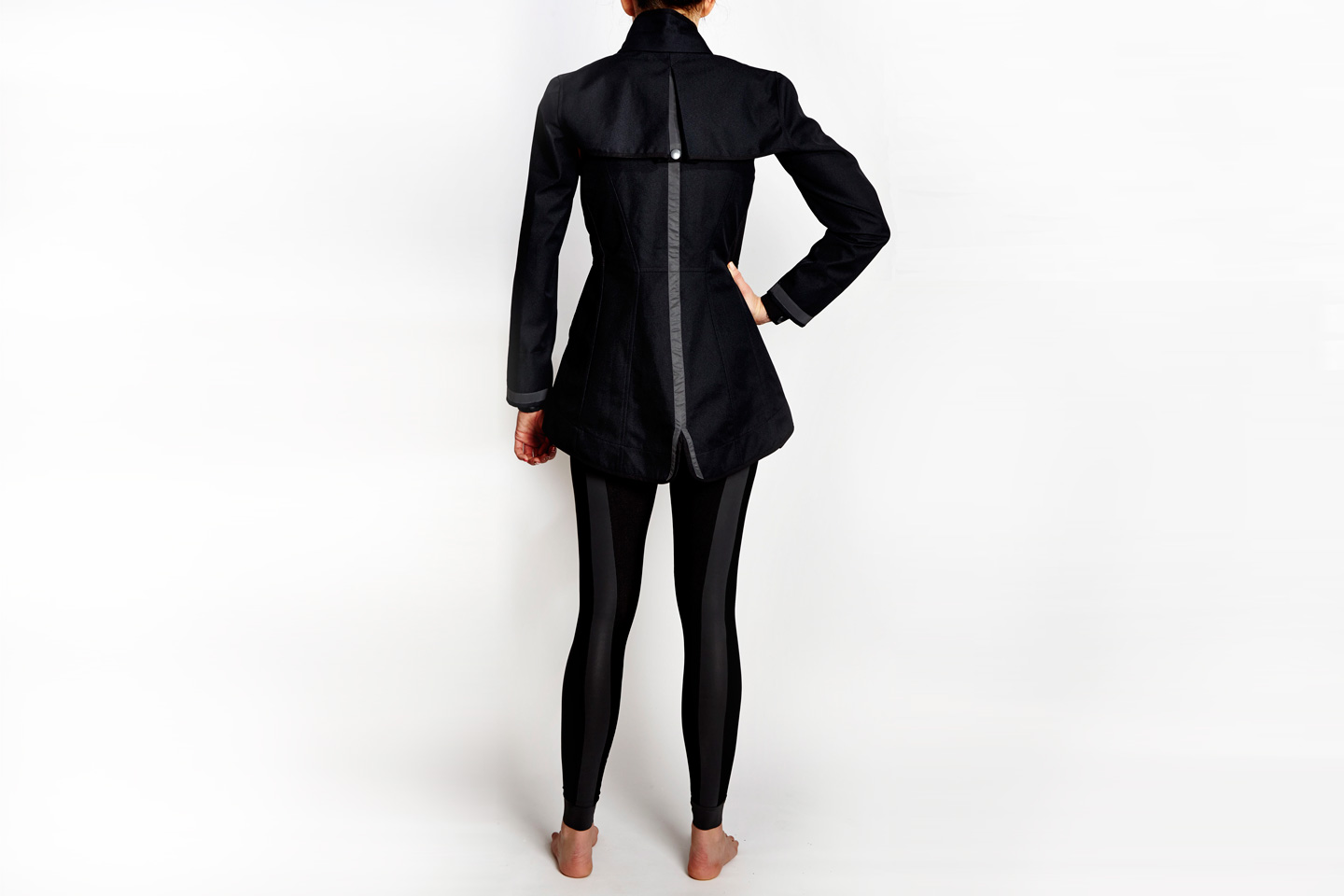 FISHTAIL TRENCH
Tonal reflective back panel, pockets and cuffs - Take daywear to night glare.
Jersey inserts at side body provide ventilation, ribbed storm cuffs with mesh allow airflow up sleeve whilst keeping wrists warm. Then removable sleeves allow open armholes and airflow around the upper back, plus making a nifty gillet.
Removable sleeves result in open underarms, mesh at upper back with loose flap to allow heat and moisture to escape. Fully closing collar and rever. Reflective tonal tape at cuffs, centre back and covering zip pockets.
Ribbed cuffs have mesh inserts above to allow airflow, and poppers along the length so you can release your wrists for temperature control.
Recyclable polyester outer fabric, lining and polyester mix cuffs. Note fabric used is certified as waterproof, windproof and breathable, however seams are not taped inside. European materials, manufactured in Sofia.
We recommend gentle washing at low temperatures and sending all old garments, whether in wearable condition or not, to textile recyclers or charities.
SIZING
Our sizes are generally equivalent to the following UK dress sizes: XS - 8, S - 10 , M - 12, L - 14, XL - 16
Our tailored jackets are based on the following sizes. This is a guide based on the circumference of the garments at these sizes, not the body measurement of the wearer. We recommend that you measure your own garments/outerwear and compare for a better idea of the fit. Sizes are fairly generous to allow for layering and movement, as cyclists we like to keep our options open.
SIZE BUST WAIST HIP (20cm below waist)

XS 90 78 102
S 96 85 109
M 101 89 114
L 108 95 120